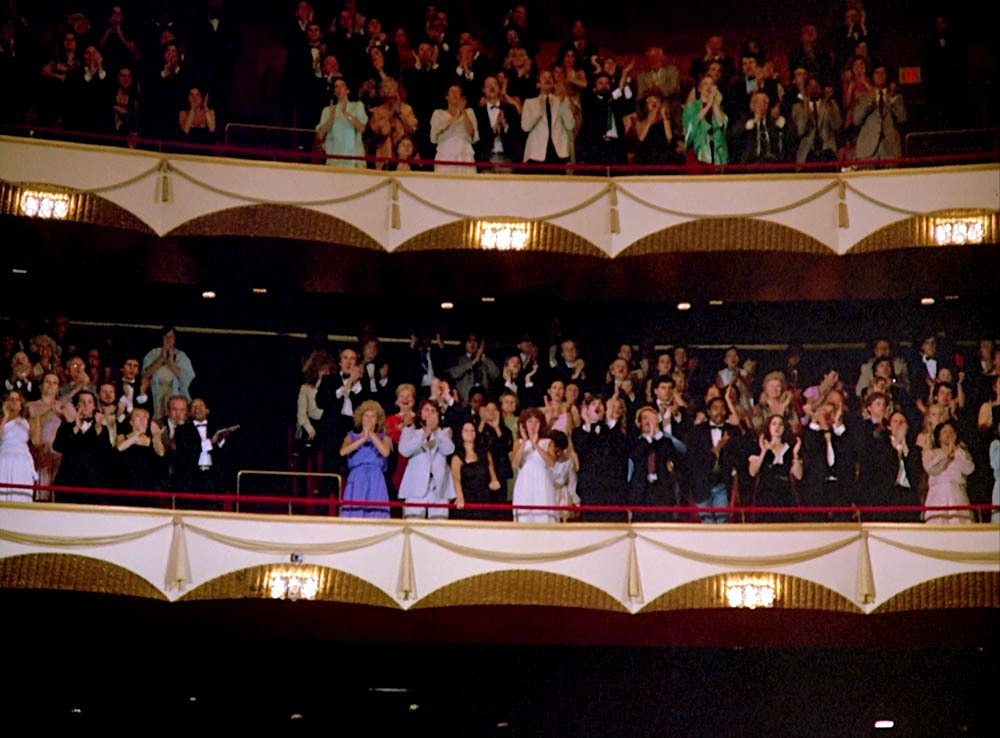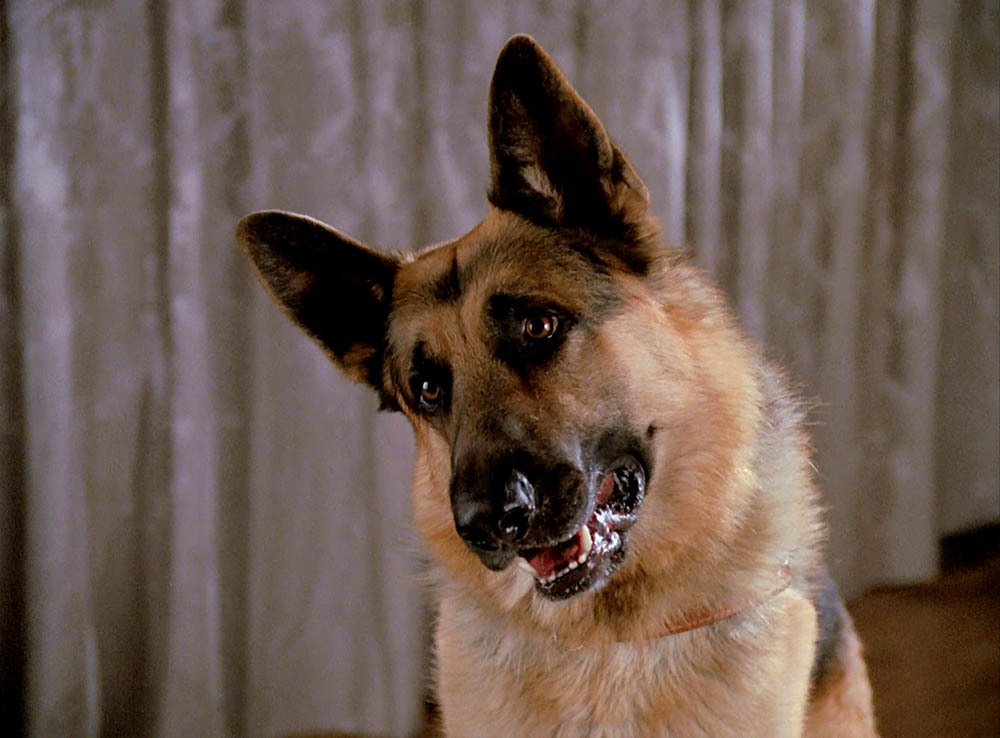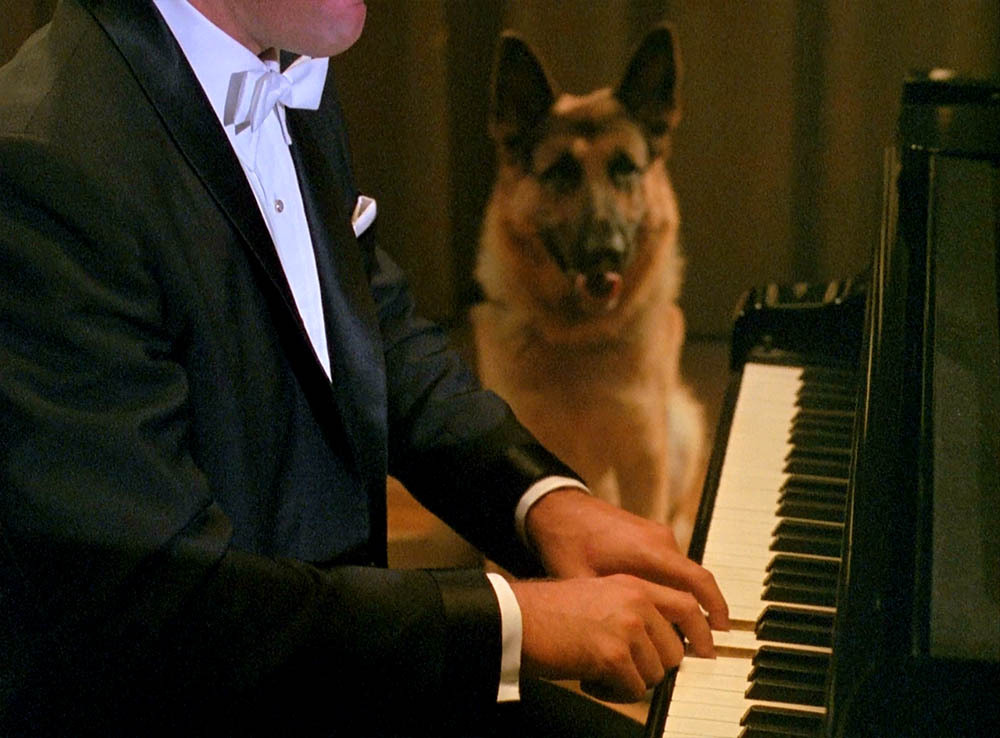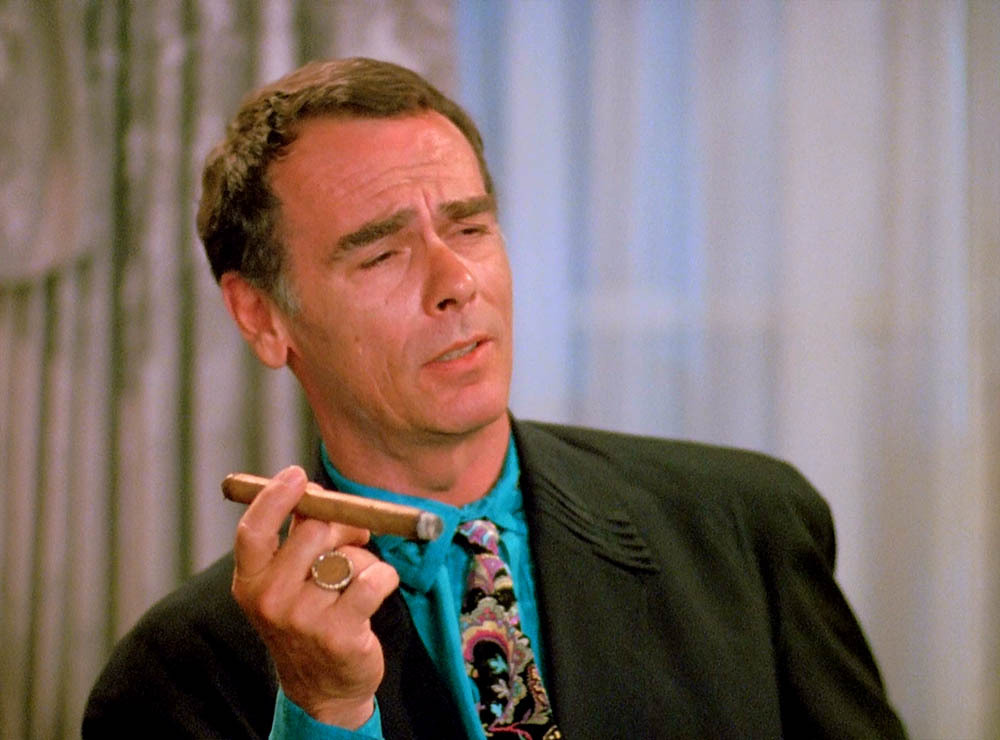 "Blind Faith"
---
Leap Date:
February 6, 1964
---
Episode Adopted by: Xeen
Synopsis:
Sam leaps into a blind pianist, who must save his girlfriend, Michelle, from her overprotective Mother...and a serial strangler.
The mother claims he is not really blind when she finds him reading the back of a dog food box. But then Sam does go blind, and has to try and save Michelle in the dark.
Place
Leap Date
Project Date
Name of the Person Leaped Into
Songs
Music Artists
Project Trivia
Sam Trivia
Al Trivia
Al's Women
Al's Outfits Worn in the Episode
Miscellaneous Trivia
Kiss with History
Writers
Director
Producers
Crew
Broadcast Date
Guest Stars
Guest Cast Notes
Guests who appeared in other Quantum Leap episodes
Cast members who have passed away
Personal Review
Best Lines
Best Scenes
Say what? (things in the episode that make no sense)
Quotable Quotes
Awards
Regional Titles of Episode
Season 2, Episode 5 - # 65402
Broadcast Date: November 1st, 1989

Leap Date: Thursday February 6th to Friday February 7th, 1964

Leapee: Andrew Ross, a blind pianist

Place: New York City, NY


A brief summary:
As Beatle mania is on the verge of sweeping through New York City, Sam leaps in Carnegie Hall. He finds himself a brilliant blind pianist, facing a crowd who shouts encore. If he still can see, he cannot play and tries a childish variation. Luckily, the crowd finds it amusing.
Andrew Ross's dog, Chopin, knows better. However, as a trained dog, he plays his part perfectly and takes him backstage. Michelle Stevens, a groupie and student nurse who is quite fond of Andrew and takes care of his laundry and various tasks is waiting to walk him home. It does not seem to bother her either…
… which is not the case of her mother. When she finds out that Michelle lies to conceal her friendship with Andrew, she chooses to confront him. Sneaking in Andrew's apartment, she discovers that he can see and threatens to expose him.
Sam faces three even issues: he has to perform a second concert in Carnegie Hall and avoid Andrew to be bashed because of faking blindness. On top of things, according to Ziggy, he must prevent Michelle from being strangled in Central Park by a serial killer right after the concert.
While he is performing, mother and daughter go into a fight backstage and Michelle runs away from the theatre. Sam plays beautifully (thanks to Al's help and Sam's own skills) and runs out immediately after her but an exploding flashbulb goes off in his face and blinds him at that crucial moment.
Now that he is truly blind, how can he rescue his friend from the killer?


Songs/Music
* "Chopsticks" which Sam can play at Carnegie Hall but Al could not in China Town ;o) written by Arthur de Lulli (alias Euphemia Allen), The Celebrated Chop Waltz (1877).
* Grieg's Piano Concerto in A Minor (Scott does play the piano but there is no indication that we hear what he really plays)
* A piece on the radio, Frederic Chopin's Etude Opus 10 No. 12 Allegro con fuoco, in C Minor


Project Trivia
* All animals (dogs and horse) see Sam.
* Sam can see even when he leaps into a blind man.
* Ziggy cannot figure out that Andrew's neighbour was the forth and next victim after his leap and failed to report it (and in the end Sam do not save the girl).
* Al must be in contact with the things he wants Sam to see. As soon as he drops the music sheet on the piano, it just disappears.


Kiss with history:
February 7th, 1964 - The Beatles arrived at JFK airport in New York
February 9th, 1964 - The Beatles performed on 'The Ed Sullivan Show' for the first time.

Sam Trivia
* Sam played the piano at Carnegie Hall when he was 19, i.e. in 1972. Therefore, technically, this is his very first time in the place! However, due to his Swiss cheese memory, he does not remember he can play.
* Sam has a photographic memory.


Al Trivia
* Al once knew a girl named Evita Evilatita, a pianist from Tijuana who played the piano with her toes and…. other parts of her anatomy. She could also sing the national anthem in 40 different languages.
* He bought himself a long-haired wig to impress women just after the Ed Sullivan Show starring the Beatles aired (but was he not married to Beth at that time?!)
* Al's reflection is all over the place during the concert (on the floor, on Andrew's glasses, on the piano…).
* Al guides Sam in Central Park as he did in Disco Inferno when Sam rescues Chris in the smoke after the blast on the set.


Miscellaneous Trivia
* You can spot the Twin Towers in the first shot just before the title shows. However, at the time of the leap, the towers had not been built yet.
* From the front page of the Daily Star, there are already three victims on the day Sam leaps.
* Andrew's apartment is 2D.
* The LP Sam listens to is called "Andrew Ross, live from Carnegie Hall".
* Pete has a horse named Daisy.
* Chopin, Andrew's dog, saves Sam from a car accident.
* The blend of dog food Chopin eats is called "Bark'O Bites"
* Andrew's French neighbour has 2 dogs: Napoléon & Joséphine (a white West-Highland terrier and a Schnauzer).
* Sam calls out Michelle in front of the hotel. At the same time came the Beatles. On December 3rd, 1965, the L.P. "Rubber Soul" will be released in the UK (including the song "Michelle").
* A fan waves a "I want to hold your hand" sign in the screaming crowd (the Beatles scored their first No. 1 U.S. hit six days before with that song)


Al's Outfits Worn in the Episode
* A black jacket on a blue shirt, black tie with a flower pattern, Prince of Wales pants.
* Striped white shirt, burgundy vest with silver ornament, matching pants.
* White tux and tie.


Number of times Sam leered after a woman
Once !! (over his glasses after the French woman next door who walks her dogs)


Guests who appeared in other Quantum Leap episodes
Sloan Fischer who plays the stage manager, was Dr Young's mirror image in "How The Tess Was Won" in the first season.


Personal Review
Blind Faith has always been one of my favourite episodes probably because I can relate to Andrew's blindness for various personal reasons (my mother is almost blind). The relationship mother/daughter is vividly pictured even if the mother seems abusive to her only child. Both could work on an arrangement but it is difficult to get to it when your own life was thorn to pieces since your husband left the house. Mrs Stevens sure does not want her daughter to go through what she had to go through. She hopes for a better future and that is why she insists on Michelle having a training in nursing. Michelle appears futile: what does she expect as a groupie? Love, money? No doubt, choosing to lie both to her mother and to Andrew, the serial killer attack upon her can be taken as God's punishment.


Best Scene
Definitely the very beginning when Sam leaps in and plays Chopsticks - and all the scenes where he interacts with the dog.


Worst things about the episode:
* Sam cannot come up with any satisfactory explanation when Mrs Stevens catches him reading the dog food box. Even if he does not remember his education (and his several doctorates), he could pretend putting up an ad act for Chopin's benefit. Anyway, what does he have to be afraid of? The public would most likely believe him over a hysterical middle-aged woman. Andrew has probably already gone through all the physicals and is truly blind.
* Why does Al let Sam freak out about the next concert and does not tell him he can play the piano since he is determined to give him some help eventually?
* The poor treatment given to the serial killer (the visual references to Antonioni "Blow Up" and Hitchcock "Strangers On a Train" are totally misplaced or involuntary).


Things that make no sense
* Michelle puts Sam's gloved finger on his braille watch for him to read time (there is even a close-up to emphasize her move!!).
* Why does Sam even search for music sheets at a blind man's home? Why not consider instead buying the music from the nearest shop?
* Security: anyone can pop up backstage without proper clearance? I would have a hard time believing that saying "I am the mother of some groupie" does make the trick!
* Security: 1964 appears to be a blessed year for New Yorkers (Sam doesn't even bother to lock his apartment door !). Maybe it is only to let Michelle's mother sneak in! <eg>
* When somebody's life is at stake, do you loose precious seconds looking for glasses you don't even need in the first place?
* Not sure that a trained dog as Chopin will respond to orders other than Andrew's.
* Michelle's purse appears magically in her hands at the end. Sam left it behind on the way though.
* The same people attend the two concerts (see the green dressed woman and the oriental man in the front).


Quotable Quotes:

Al: "This dog eats better than I do!"
Sam: "This dog works harder than you do!"
Sam (to the dog Chopin, who eats peanuts): "Couldn't you at least spit out the shells? Disgusting!"
Sam: "My God, I'm playing the piano at Carnegie Hall."

Regular Cast:

Scott Bakula as Sam Beckett
Dean Stockwell as Al, the observer


Guest Stars:

Cynthia Bain as Michelle Stevens
Jennifer Rhodes as Agnes Stevens
Kevin Skousen as Peter O'Shannon
Judy Kein as Waitress
Hilla Moll as French Woman
Sloan Fischer as Stage Manager
Cynthia Mann as Girl
Bill Burdin as Leapee/Mirror Image
Guest Cast Notes
Jennifer Rhodes played in "Designing Women" and "Murphy Brown". Nevertheless, she never was in the same episodes as Scott.


Crew

Writer:
Scott Shepherd (who is a producer on several episodes in 1989-1990)

Director:
David J. Phinney

Executive Producer:
Donald Bellisario

Associate Producer:
David Bellisario

Music:
Mike Post

Supervising Producers:
Deborah Pratt
Paul M. Belous
Robert Wotterstorff

Co-Producers:
Paul Brown
Jeff Gourson
Chris Ruppenthal

Produced by:
Harker Wade

Director of Photography:
Michael Watkins

Production Designer:
Cameron Birnie

Edited by Alan Shefland

Unit Production Manager:
Ron Grow

First Assistant Director:
Ryan Gordon

Second Assistant Director:
Rob Mendel

Casting:
Ellen Lubin Sanitsky

Set Decorator:
Robert L. Zilliox

Costume Designer:
Jean-Pierre Dorleac

Costume Supervisors:
David Rawley
Donna Roberts-Orme

Sound Mixer:
Mark Hopkins McNabb

Stunt Co-ordinator:
Diamond Farnsworth

Panaflex®
Camera and Lenses by PANAVISION®


Regional titles
"Blind Faith" original title
"Blindes Vertrauen" in German (meaning the same)
"L'amour aveugle", in French (meaning "Blind Love")
"L'amore è cieco" in Italian (meaning "Blind Love")