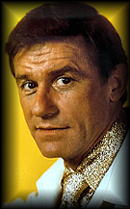 Played by:
Roddy McDowell
Job:
Former Head Programmer of P. Q. L. (replaced Gooshie)
First Appearance:
VS Episode 726, ?I?m Not Sure You?d Understand, Old Fruit?
Current Status:
Deceased (died in VS Episode 1025, ?Four Minute?s Warning, Part II?)
In an alternate timeline, ?Sinjin?s? father replaced Al as the Project Observer (as seen in ?A Leap for Lisa?). After Gooshie died, Ziggy searched for his replacement and found Edward?s son. He was the new Head Programmer for several years before his untimely death.