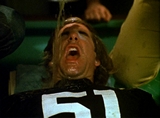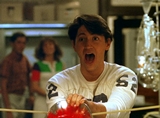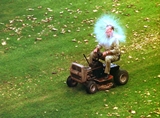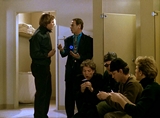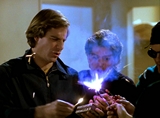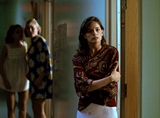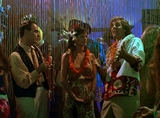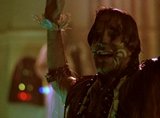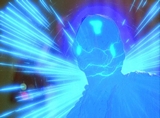 "Animal Frat"
---
Leap Date:
October 19, 1967
---
Episode Adopted By: Xeen
Synopsis:
Sam finds himself in a fraternity with the name "Wild Thing" and is informed by Al that he is there to prevent a girl from setting an explosion that kills someone on campus in protest of the Vietnam War.
Audio from this episode
Video from this episode
Place
Leap Date
Project Date
Name of the Person Leaped Into
Songs
Music Artists
Project Trivia
Sam Trivia
Al Trivia
Al's Women
Al's Outfits Worn in the Episode
Miscellaneous Trivia
Kiss with History
Writers
Director
Producers
Crew
Broadcast Date
Guest Stars
Guest Cast Notes
Guests who appeared in other Quantum Leap episodes
Cast members who have passed away
Personal Review
Best Lines
Best Scenes
Say what? (things in the episode that make no sense)
Quotable Quotes
Awards
Regional titles for this episode
Episode # 020
Production code: 65417

Leap Date:
Thursday, October 19, 1967

First Air Date in the USA on NBC: January 3, 1990
Air Date in Germany on RTL: April 19,1991
Air Date in France on M6: October 20, 1993

Leapee:
Knut Wileton, student at Meeks College

Place:
Meeks College, somewhere in California.

Kiss With History :
On October 20, several hundred people marched to the Justice Department in Washington DC to turn in a thousand draft cards. On October 21, thousands of people demonstrate against the Vietnam war in Washington DC. The coordinator was Jerry Rubin (co-founder with Abbie Hoffman of the anarchist radical 'Youth International Party'). Sam Beckett refers to Hoffman in the show.

Summary:
Trapped in the body of Knut "Wild Thing" Wileton, the typical frat jock, Dr Sam Beckett finds himself in college again. Once he has been thrown upon, it is only to discover two girls in his bed and his new self as the leader of Tau Kappa Beta Fraternity. Apart from coaching a freshman, his mission is to prevent the death of a student in the bombing of the chemistry lab. He must win the confidence of an attractive radical student before she takes her anti-Vietnam war protest too far and open her eyes on her activist boy friend. Eventually, he will save Knut who would have ended as a paraplegic.

Sam Trivia:
His brother died in Vietnam.
He was 16 when he was in College. He had fun theorizing on quantum theories at the time.

Al Trivia:
Al's favorite occupation in College was to get to the girls' dorm and throw water bombs using a tyre.

Project Trivia:
Al is seated next to Sam. Is there a chair in the imaging chamber ?

Miscellaneous Trivia:
Written on Knut's door : "Wild Thing lives here. Trespassers will be eaten".

Al's Outfits Worn in the Episode:
* Black jacket, blue shirt, dark slacks, lighting pin, white and black tie, belt with shiny buckle, white shoes.
* Black vest, pinkish shirt, reddish tie, white slacks, golden shoes

Music:
"Louie, Louie" (The Kingsmen)
"Surfin'USA" (The Beach Boys )
"La Bamba" (Richie Valens)
"Wild Thing" (The Troggs)
"I Can't Help Myself" (Temptations)

What Makes No Sense:
Why Sam is not injured when he has to dive into a child pool? Mere luck I guess…
How Al, a former orphan who was on the road after escaping from the orphanage, would end graduating in college ?

Best Scene:
Sam's face is priceless when he breaks into the girls' dorm with his fellow frat members and finds out that he's eventually having fun. Being too young and an egg head when in college, he never had that kind of opportunity.

Personal review:
A comical episode, despite the seriousness of the background story (Vietnam war, death of a student). Sam must put aside beer and women and go against his fellow frat members to prevent the blowing up of the lab.
Starting with this episode, the ending credits will feature a summary of the show.

Quotable Quotes :
Sam: "Did I do this sort of thing in college?"
Al: "You were 16 when you went to college . . . you were a Mega Nerd."

Regular Cast:
Scott Bakula as Sam Beckett
Dean Stockwell as the Rear Admiral Albert Calavicci, aka Al, the observer

Guest Cast:
Stacy Edwards as Elisabeth Spokane
Raphael Sbarge as Will
Darren Dalton as Duck
Brian Haley as Guna

Stuart Fratkin as Hags - See the chat transcript featuring this actor on the Al's Place online community messageboard!

Robert Petkoff as Scooter
Edward Edwards as Professor Davenport
Jacqueline Citron as Emily
Kristen Citron as Cindy
Hope Marie Carlton as woman #1
Shannon Terhune as woman #2
Michael Giambrone as frat boy
Brian Leckner as frat boy
David Pressman as frat boy
Jeff Benson as Knut (Wild Thing) Wileton/mirror

Guest Cast Notes:
Raphael Sbarge was in Star Trek Voyager and Profiler. He played small parts in ID4 and Pearl Harbour (with Brian Haley.)
Kristen Citron and Jacqueline Citron are twin sisters.


Story:
Chris Ruppenthal

Director:
Gilbert Shilton

Executive Producer:
Donald Bellisario

Associate Producer:
David Bellisario

Executive Story Editor:
Paul Brown

Music by:
Mike Post

Contributing Musical Composers:
Vlton Ray Bunch & Jerry Grant

Supervising Producer:
Deborah Pratt
PM Belous
Robert Wolterstorff

Co-Producer:
Paul Brown
Jeff Gourson
Chris Ruppenthal

Produced by:
Harker Wade

Director of Photography:
Michael Watkins

Production Designer:
Cameron Birnie

Edited by Alan Shefland

Unit Production Manager:
Ron Grow

First Assistant Director:
Ryan Gordon

Second Assistant Director:
Rob Mendel

Casting:
Ellen Lubin Sanitsky

Set Decorator:
Robert L. Zilliox

Costume Designer:
Jean-Pierre Dorleac

Costume Supervisors:
David Rawley
Donna Roberts-Orme

Sound Mixer:
Mark Hopkins McNabb

Stunt Co-ordinator:
Diamond Farnsworth

Panaflex®
Camera and Lenses by PANAVISION®


Regional titles:
Germany: Make love not war
France: Le sauvage
Italy: La Confraternita degli Animali